Authoring License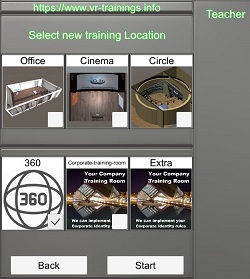 The author license is a full license for all functions of the training room


In an training room, if the room has been defined accordingly, any number of screens and picture panels can be "placed".
3 prepared rooms are provided with the pilot and also the possibility to create unlimited 360° photo rooms.
As "trainer" you have the possibility to open a team training where some participants can join.