Other rooms can be created according to your ideas (for example according to your corporate identity rules).
 

You can change the spatial position or orientation in the room for each screen / panel.

 

Likewise, the training content for the respective screen / panel can be defined.


  Also time sequences e.g.

Guideline 1 appears on board xy as soon as the video reaches 120 seconds of runtime.

The author license stores a definition file with all the information.

The creation of a new training for the VR software is done in a few minutes.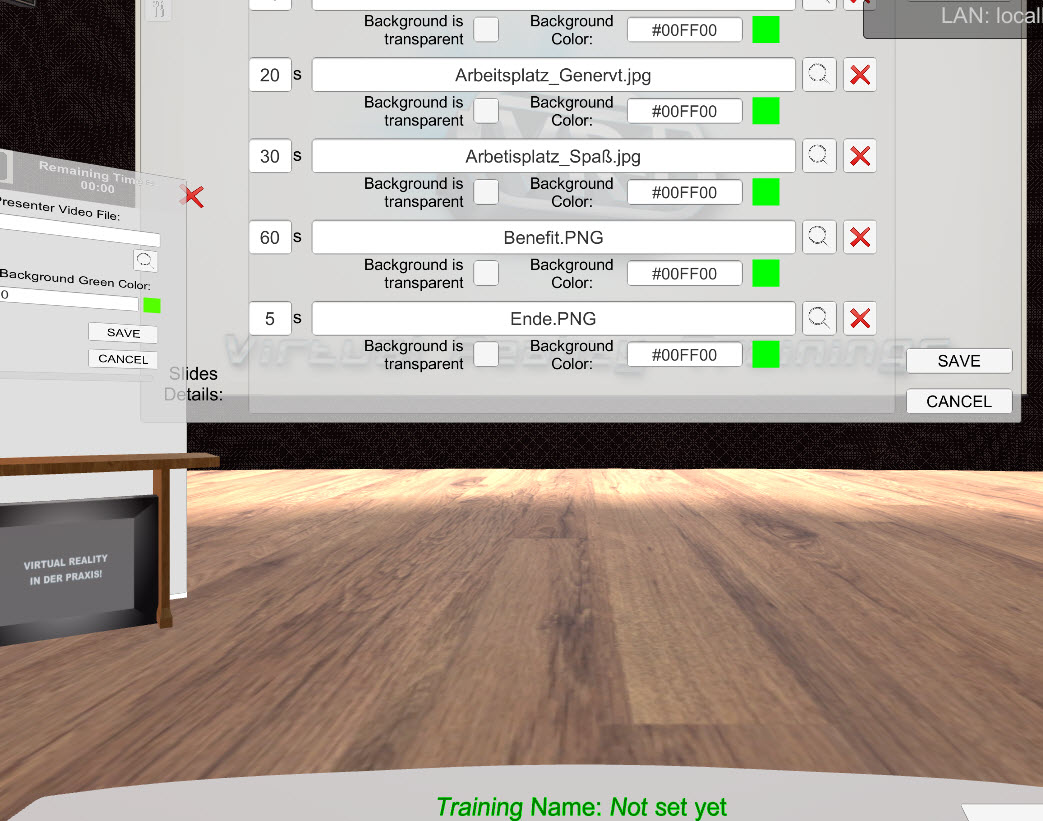 As a pilot customer you get priority in case of problems.

Simply send your problem description via email (with screenshot) to This email address is being protected from spambots. You need JavaScript enabled to view it. and we will take care of it immediately.